Profile: Iain Follett
Enderby, England. 2017
Michael Klein,
Iain Follett is a designer, creative director and collector from Leicester, England. Alongside five partners he founded the design studio Six, which over the years has branched out of England to include prestigious clients from overseas, such as Nike and the iconic lifestyle magazine Kinfolk. We discuss a number of issues including his approach to design, collecting books, dealing with clients and the basics of running a successful design studio.
You have stated that passion inspired you to co-found Six. Does this passion imply a feeling of responsibility towards the discipline?
If you're passionate about something then yes, you want to do your best and represent yourself in the right way. We all feel a responsibility toward our clients, the project, the team and a shared responsibility towards doing the best work we can. You hope that you work is effective, looks great and is well received by both clients, the end user and your peers.
What's your design philosophy and how is your process informed by it? 
I can't articulate what I'm trying to accomplish personally, but I guess we have a shared philosophy on what we think the studio's design should accomplish. Designing is about finding a solution to a set of problems using the skills you've learnt or adapting to new ones which you feel are relevant to the project / problem and combining that with an appropriate aesthetic. Sounds simple, but rarely is.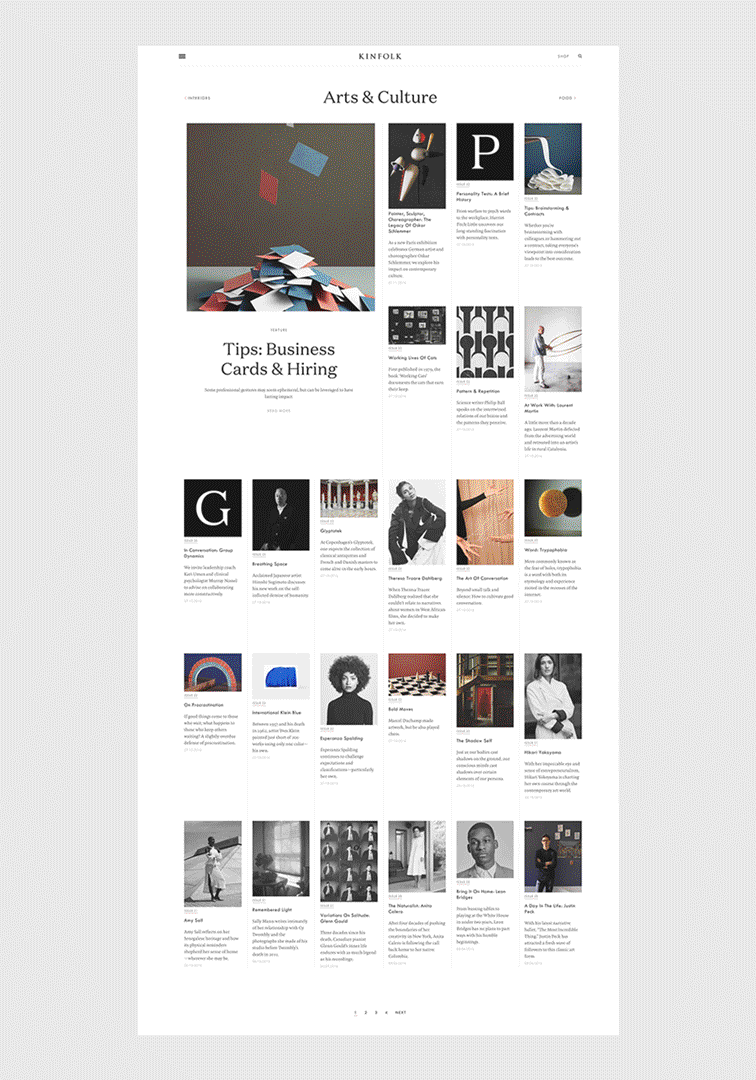 It certainly isn't. Considering this, do you hold a set of rules or principles that help you being consistent while doing this for each project?
There's not really a prescribed set of design rules or philosophy that we follow. When the company was set up it was a group of friends who had worked with each other for years so we knew what we wanted to do and how we worked. Our only mantra was that it was all about the work, that doing the best work we could would make the studio a success. We try not to overcomplicate work. I think we have a pared back aesthetic which clients buy into, but it's not a studio style, we treat every project, large or small with the same attention to detail and diligence. We've implemented processes for projects that we like to adhere to. There are print production guidelines and digital guidelines that we follow which are clearly defined at the start or become included as the direction we're going to take becomes clear. We believe in good communication between each other and with clients. Designers have direct contact with the client. We also encourage the designer to be proactive and take interest in all the projects going on in the studio even if they're not directly involved with the day to day designing of a particular brief.
Six is based in Leicester, England. Some people think a sucessuful studio needs to be located in a big capital, and yet you've managed to develop an impressive array of clients all over Europe and North America. How did you do it?
Theres no doubt that being in a big capital city such as London would be advantageous. Working outside of London brings in challenges, but it was a challenge we all welcomed when setting up Six. A mix of hard work, being skilled and passionate at what we do, having a belief and trust in each other is the backbone of the company. From the start we deliberately looked to find work abroad, to broaden our horizons and get out out of our comfort zone. Over the years we've networked hard at home and abroad and tried to cultivate great relationships with likeminded clients. Do good work and the work comes to you.
Having been in the design industry for 16 years, technology has changed the way designers work and communicate with clients. Location has become less and less important. Being on a farm in rural Leicestershire can be a benefit, clients from major cities really like the quiet rural location when they visit and from a working point of view it enables you to focus solely on the job in hand without distractions. You can be in London and go to a meeting which takes you an hour to get to and it's likewise from here. Geographically speaking some our clients think being an hour away from London is still being based in London, to our US clients the distance seems relatively minor.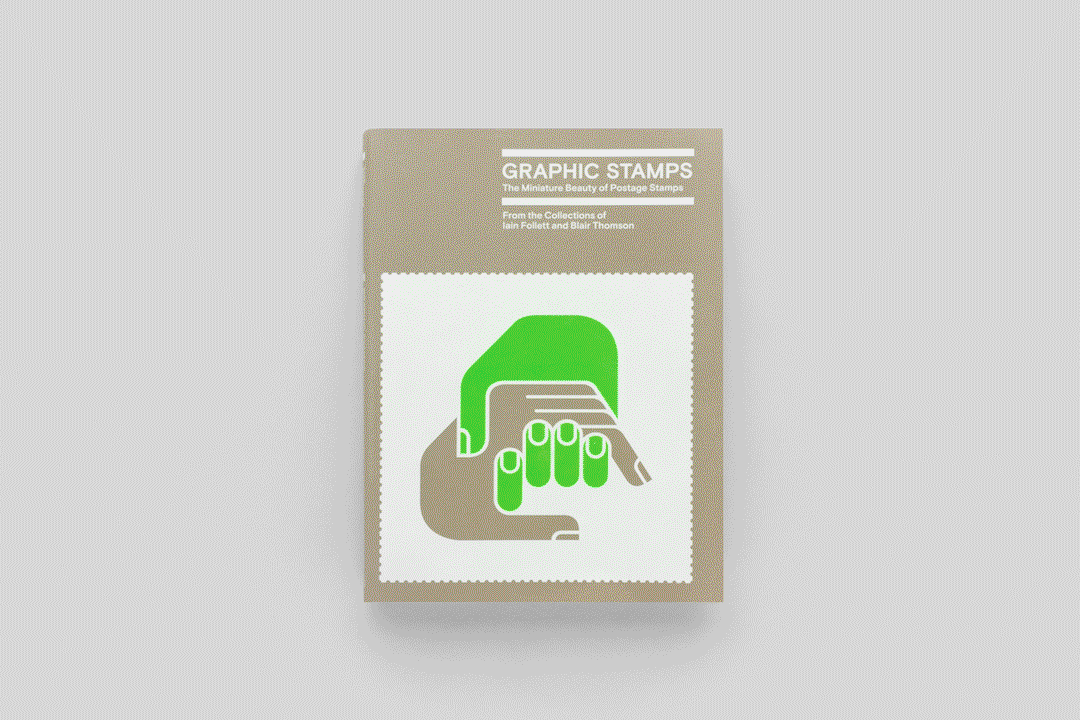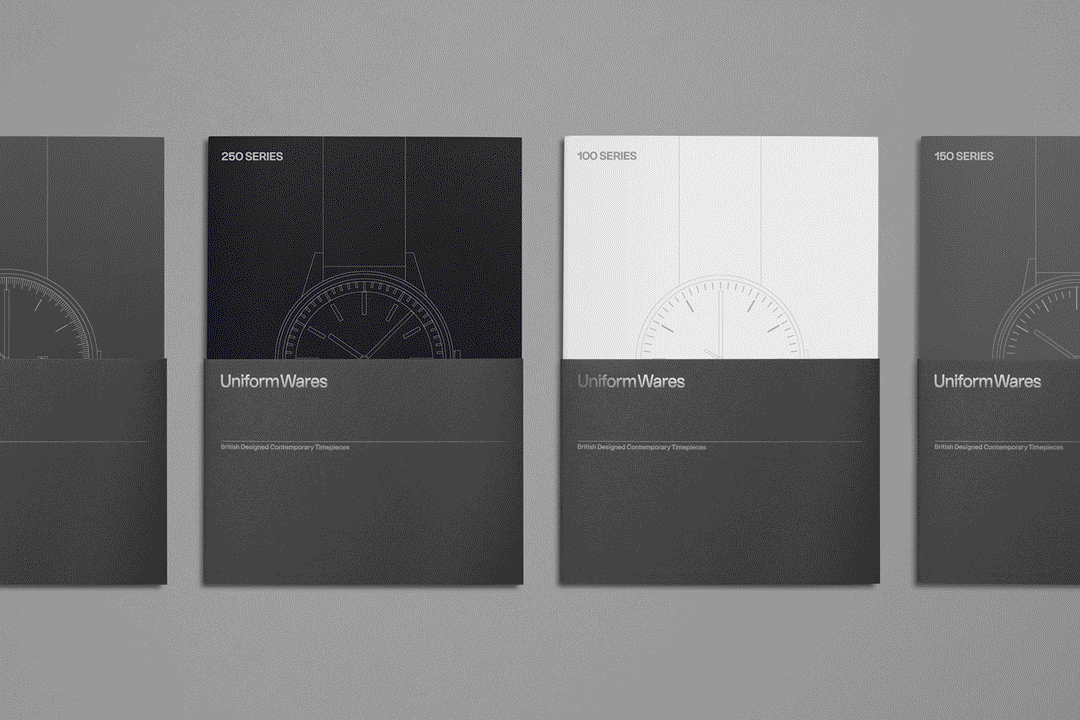 Speaking of clients, one of the most challenging aspects of running a studio is dealing with clients' demands and requests. How do you approach this?
Relationship building, mutual respect and understanding. We're open and honest with our clients. We clearly define the parameters regarding the work we do. Through client screening, we try to work with clients that we think will be a good fit. This is developed through several meetings and plenty of phone calls.
It would seem that as a studio gets larger in size and scope, its clients need to become bigger and more 'commercial' in order to sustain the business. What is the perfect size for a studio that doesn't want to get caught in this logic? Do you strive to keep a balance between commercial and cultural work?
As our name implies we started out as six, but we've grown to our current size of eleven. As opportunity increases you have to expand to cope with either the level of work or a changing skill set. We don't have ambitions to be a 50+ agency. We purposely want to stay smaller, but if your design culture and ethos is correct there's no reason why you can't grow in numbers. You just have to keep an eye on it. We ultimately want quality over quantity. We started out using freelance web developers, but have recently put together our own in house team. Luckily for us all of the developers that have joined the team had worked together before. This meant the team could hit the ground running and each knew the other liked to work. There was no real bedding-in period. Having this web development team in house benefits our design team immensely as communication is immediate and clear. With everyone in close proximity the teams thrive off each other and push one another. We don't tend to worry about the sector or balancing commercial against cultural work, we believe all work can be a great opportunity to push the creative boundaries.
Quality over quantity. We strongly feel it's a cornerstone for any designer who wants to do good work. Have you ever refused or later fired a client because it wasn't a good fit in terms of enabling quality work to get done?
We've always felt, before starting a project, that creatively we can do good job if the client can see the value in what we do and values good design. Occasionally a project comes along where the fit just doesn't feel right and we have politely declined the work. However on the projects we accept there's always an element of the unknown at the start. The relationship with a client and the course a project may take can alter for a number of different reasons. You have to be able to adapt to it. I can't say we've ever fired a client though.
In your view, the most pressing issues in contemporary design?
A pressing issue is that as technology advances key skills will be no longer needed, advances in software will enable us to do more and more and will become so accessible everyone will think they can design without any formal education or training. Equally we have to adapt to not only changing technologies, but changing customer engagement and yet still retain true to our core values. As an industry we need to make sure that clients value graphic design, that they see it as a worthwhile expense rather than being something they do as they have to use up the budget for the year. Ultimately we are here to help them solve a problem, enhance how they are perceived by their audience and increase their bottom line.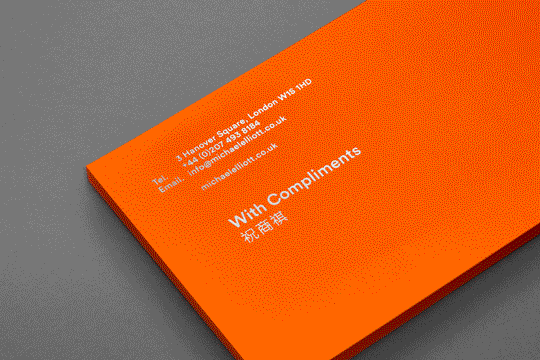 You are an avid book collector. Some people collect just for collecting's sake, while some others do it to learn from the things they own. What does collecting mean to you and how much to you value reading?
Collecting is a very personal journey for every individual. I've always loved print in all it's forms and have always had a magpie nature to collecting printed matter. Not only am I interested in the subject of the book, but naturally I'm attracted to the physical form, the size, the structure, the paper stocks, and the finishing. I've definitely purchased books just for their aesthetic qualities. Books, at their best, are when both subject matter and the design / production of the book work in harmony to enhance the story/subject. I'm naturally attracted to books on designers, artists, photographers and architects but theres always average books and great books on the same subject. Sometimes I see books which are hugely comprehensive, but the design and production just don't reflect the great subject matter. I do try and read as much as I can, but have less and less time to these days especially for long sessions. However I've always liked to dip in and out of books, I think this is something you can with art and design books. It's the same with music, if you play it the same time over and over you can get tired of it. I always like holding a little bit back, so that I'll find something new down the line.
I believe the minds of great designers are amply fed by non-design interests and that design becomes so integrated in every aspect of our lives, that we can relate it to everything, thus enriching our minds. What do you think about it?
Creative minds take inspiration from everywhere. Our job, our passion is about looking into so many diverse business practices to solve problems. Design is in everything, good and bad, I try to filter out the bad and surround myself with good design in every aspect. Good design enriches your life like good friends, art, food, music and architecture. I recently went to Lanzarote and was so inspired by the life and work of the artist César Manrique 1 and how he used nature and his art to shape the design of modern day Lanzarote, an inspirational figure.
What are the criteria you use to determine if a project of yours is of the highest quality before presenting to a client?
Trust in the discipline, trust in the education, trust in the application, trust in my colleagues.
Note
1

Spanish artist, born in 1919. He persuaded his people to use art and nature as a new means of promoting tourism. (cesarmanrique.com)

↩︎