Web design and development
Norma makes websites that actually work.
Contact us at [email protected] with your idea.
Why you don't need another Wordpress or Joomla website
Fifteen years ago it was perfectly honest to have a website created with some random Wordpress template downloaded for free. But the web has moved on, and today having websites created on outdated platforms is synonymous with a company being deaf to innovation.
So-called web pofessionals? They advertise free quotes, big promises that seem too good to be true, and you end up with yet another run-of-the-mill boring website. Norma does not believe that this is the impression a company should give its public.
A website with a large full-page photo and a centered title above it, a drop-down menu and three (no more, no less) columns of service, each one with its own icon? Millions of other websites are like that, maybe even with a stock photo of a smiling blonde girl shaking hands. Totally inadequate for 2022.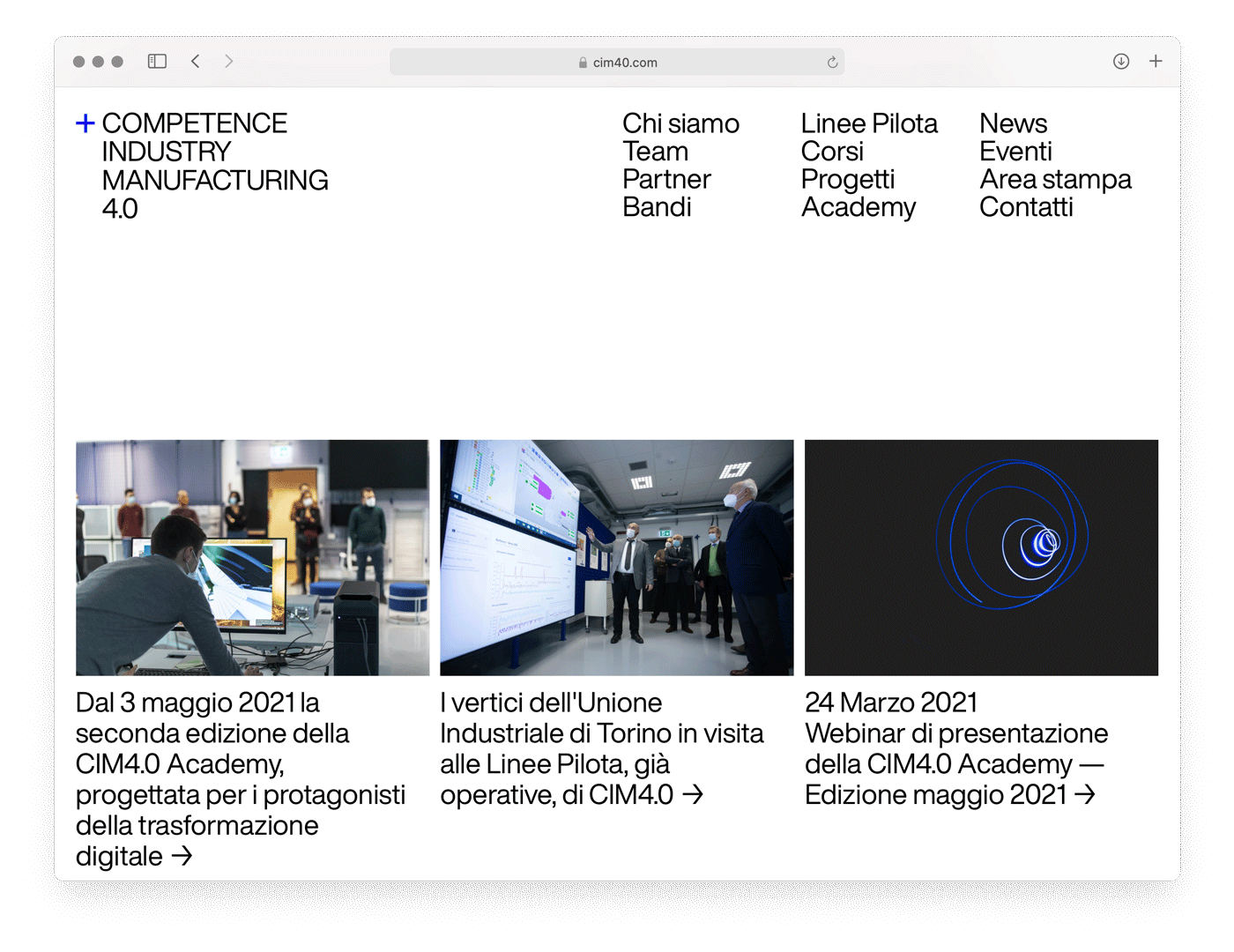 Websites, no time wasted
So much talk about performance and optimisation, and then it takes 3 or 4 seconds to go from one page to another. Banners to accept cookies, useless animations, scrolling feels like pouring honey and illegible texts. Do you have a slow website? We're talking handfuls of milliseconds here, things that work, immediate, because websites must be accessible.
If this website looks empty, broken, ugly to you, consider that it loads in 43 milliseconds, weighs 7 KB, has all the information you need and in the eyes of Google it is no less a 'site' than others. On the contrary, it perfectly blends in the contemporary panorama of those websites that have been called 'brutalist'. There is no need for a cookie policy or annoying pop-ups, because there are no cookies.
It is no longer enough for a website to be responsive, nowadays speed and lightness count in order to be indexed on Google. This is why we create websites with as few frills as possible: Wordpress and Joomla are heavy platforms, which ensure slow results and unhappy users. But a functionalist site by Norma is by its very nature nothing more than the essential.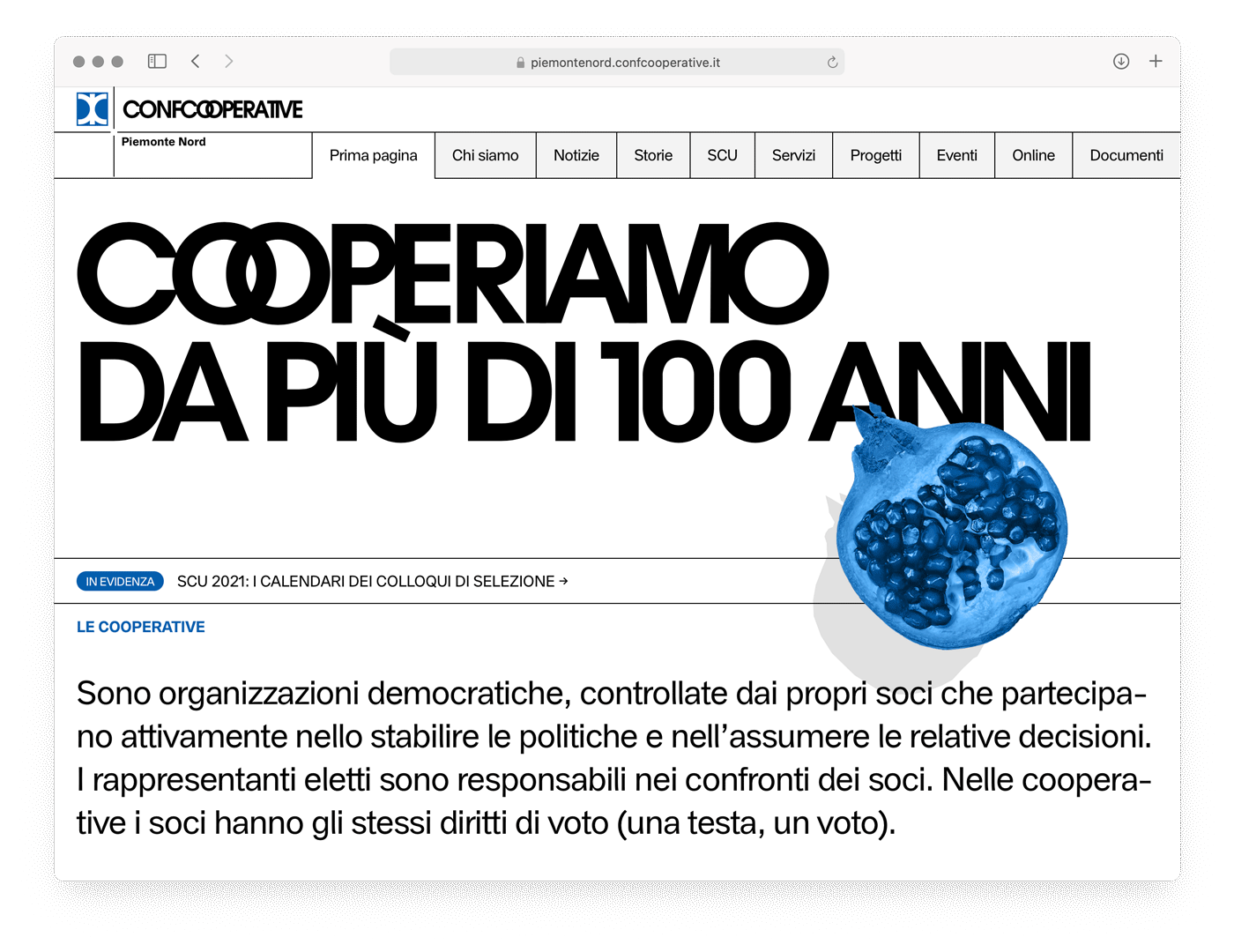 A design studio that makes websites
Boasting about having over 20 years of experience is pointless if websites for the last 20 years were always made in the same way. Instead, Norma has experience in technologies that matter today: those of the last few years. Javascript, Node.js, Nuxt.js, Eleventy: we create websites with contemporary frameworks, based on headless CMS, distributed by high-speed CDNs.
Among various projects signed by Norma, we have built websites for numerous clients who have understood that having clear and simple communication means gaining reputation and money. In-depth analysis of work on the websites for Confcooperative Piemonte Nord, CIM4.0 and Balestra are available.
Norma also develops websites designed by other studios, such as a Meeting Report for Doodle.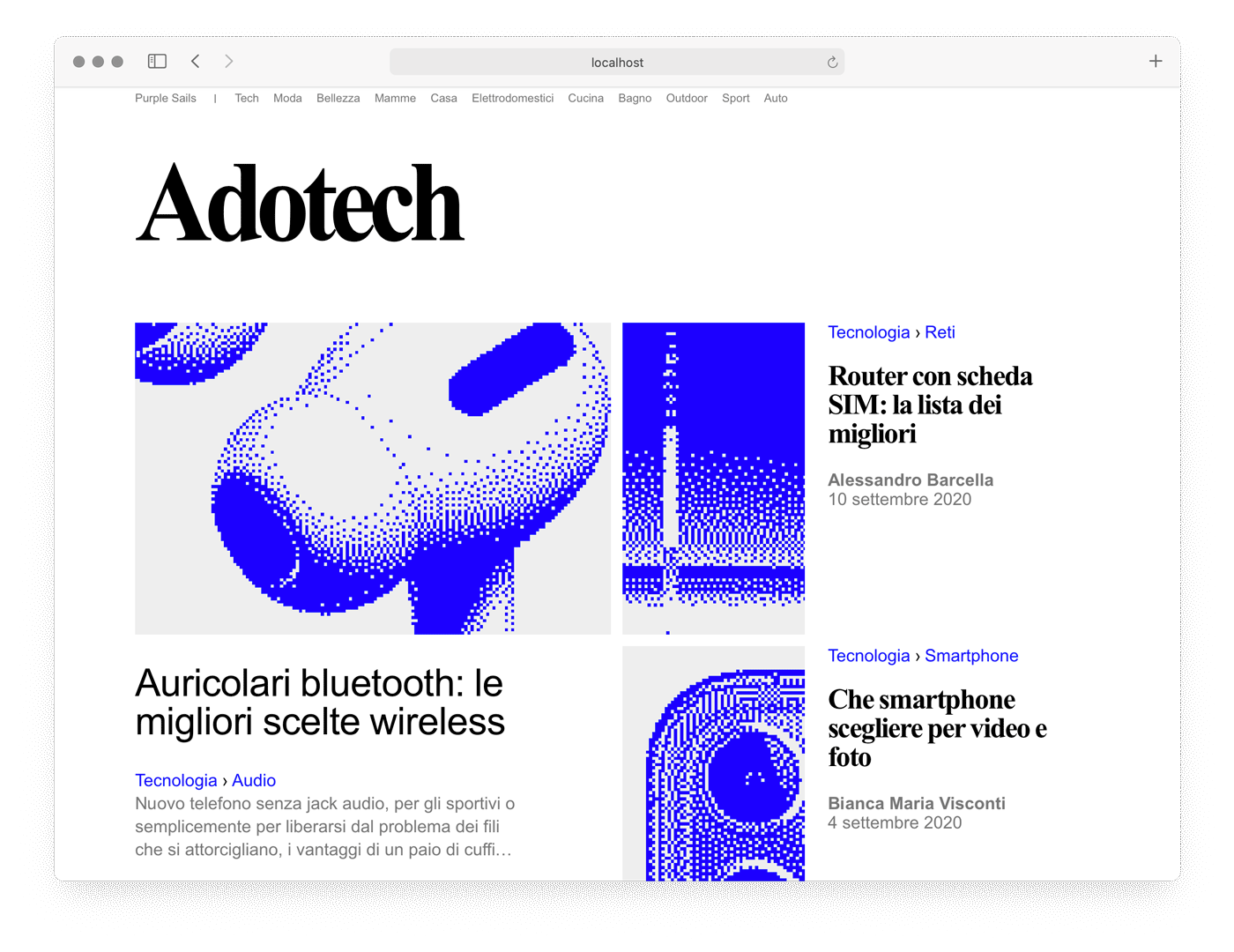 How do you create a website?
You can do everything yourself, but if you choose a graphic design studio, you get something extra:
Working out a communication strategy
What do you want to achieve? Who is the audience? What are users looking for? This is the phase in which you confirm that it is not the choice of one colour or another that makes the difference, but the clarity with which you position yourself on the market and the precision with which you respond to the real needs of the people who surf the Internet.
User interface
Is this the part where creativity produces a unique and appealing website? Obviously not, originality does not exist: the website is designed to comply with strict usability canons, at most keeping an eye on contemporary aesthetic standards, light years ahead of what appears on the first page of Google for "web design".
Web development
Graphic designers are no good at programming and programmers have no taste: Norma is both, so you can be sure that the website that will be built will not suffer from obvious problems of mismatched margins or overlapping text or pages that don't work.
Going live
Online in the shortest possible time, without any interruption for the users. After that, only old websites need to be constantly updated: since we build websites with the latest technology, there is no need for constant maintenance. By their very nature, these websites are safe from cyber attacks, which are the scourge of antiquated software such as Wordpress or Joomla.
How long does it take?
The operation is complex and requires all the time you need. Those who claim to be able to solve everything in a few weeks are simply recycling the same Wordpress template with which they create any website they are asked to. Here, however, we think with our head and work with care, and if it takes months to complete a project that works, in the end it won't be time wasted.
Is it possible to edit content later?
Having a CMS from which to update a website is now as implicit as having it optimised for all devices. Norma provides many modern solutions for website management, from headless administration panels to self-hosted CMSs.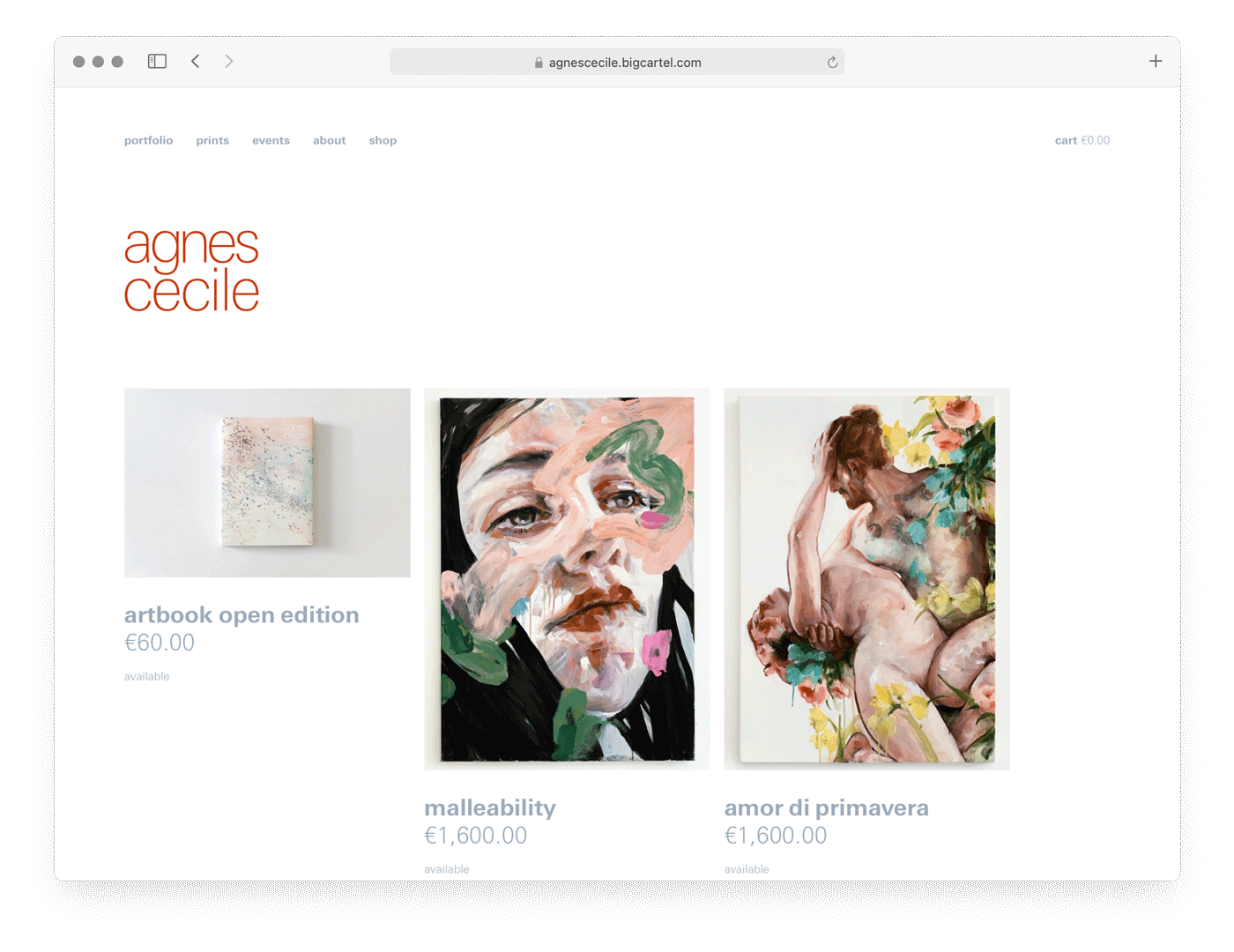 Why creating or renewing a website
People are travelling less and working more from home, we are talking about a 20% to 100% increase in Internet use. Is your website ready for this increase in traffic? Or is the competing company with a more functional website stealing all your customers? How many people couldn't find the opening hours on your restaurant's website because the communications agency you previously used hid them at the bottom of the page?
Having a bespoke web design serves not only to look more professional but to convert casual surfers into potential customers. A website that doesn't work is like having no website at all.
Norma works with today's needs in mind:
Websites optimised for Google
We search on Google even the things we already know. A website that cannot be reached by a simple search is as if it does not exist.
GDPR compliance
This site does not use cookies, does not use complex personal tracking systems and therefore respects the privacy of the users who browse it. Cookie pop-ups are just a bore for users.
Green websites
Every page on the web emits CO2 and very heavy websites have a significant environmental impact. A normal Wordpress page can weigh up to 20MB. This is why it is our responsibility to create websites that are light to navigate and for the environment.
Contact us for a quote
Norma makes websites that actually work.
Contact us at [email protected] with your idea.