Identifying a Competence Center
CIM4.0 is a Competence Center grouping together the Polytechnic and the University of Turin and 23 private companies. It's based in Turin in the redevelopment of the forme Mirafiori factory and represents the strategic and operational support dedicated to manufacturing companies oriented to the digitalization of industrial processes of Industry 4.0.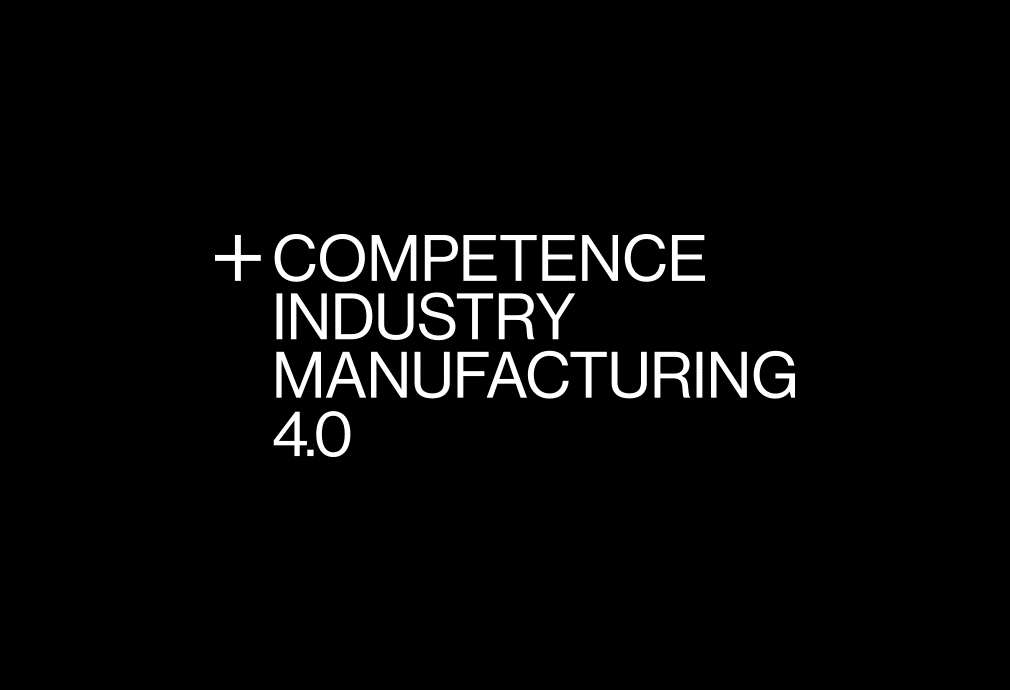 If CIM4.0 is to be a positive charge that pushes innovation, it is also clear that the identity must reflect its institutional and contemporary role: an excellent testing ground for "normal" graphics. The language developed by Norma for the Competence Center is focused on transmitting information in the most "generic" way possible: Helvetica black on white, nothing added, nothing disguised.
However, the ordinariness of this choice does not in any way diminish the functionality of the objects, on the contrary there are numerous elements that make communication recognizable: the use of an identifying blue, for example, or clouds of "plus" symbols.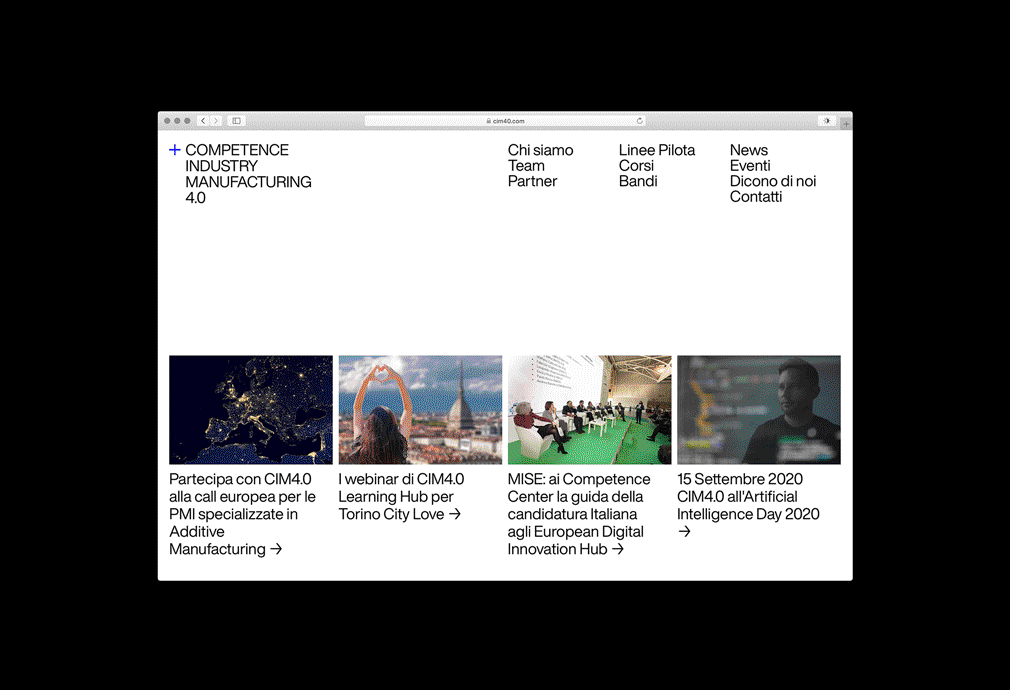 For us this type of intervention is not confined to a series of specific materials produced for the Competence Center, but is designed to bring forward ideas in a contemporary cultural context. There is a clear benefit for the client, who earns extremely direct means of communication, and an even greater benefit for the public: respect for its attention and its visual surroundings.
We believe that providing people with useful tools and helping to clean up the communicative landscape that surrounds us is far more important than making a visual identity special, pseudo-technological or "captivating".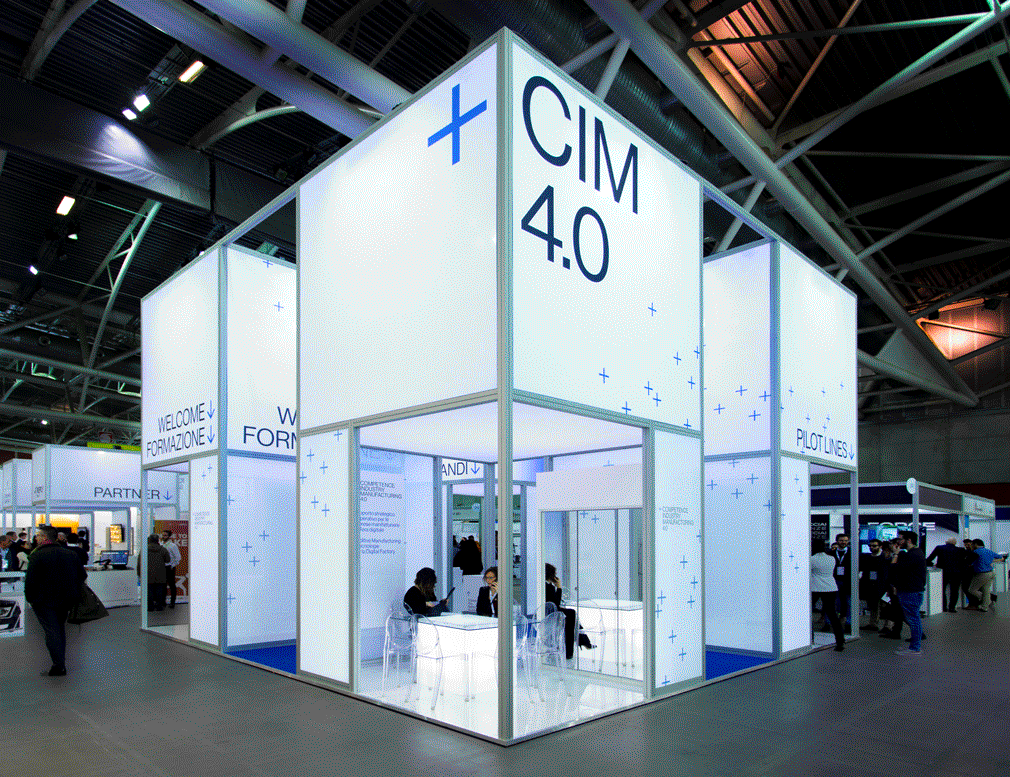 Over the years the website and identity we designed has unfortunately been slowly deteriorating under the pressure of short-sighted management. Yet our result was a language, a total identity that in every expression speaks with a calm and professional tone of voice, without forcibly asking for attention, without shouting its presence - exactly as one would expect from an institution like CIM4.0.
The original website built in 2020 has now been replaced, Norma disassociates itself from the direction CIM4.0's graphic identity has taken in recent years.