Italy is one of the top countries in the world for the number of books published. Among paperback editions of essays and novels, the English brand Penguin is certainly one the best known internationally, but it is important to remember the hundreds of series that contributed to the history of Italian publishing between the mid-1960s and the early 1980s. We collected economic publications with great cultural and divulgative value, with covers by famous Italian designers and quality papers: a selection of 60 books from 10 series that could represent the panorama of the time.
The exhibition, organised by Norma as part of the 'In the City' circuit promoted by Torino Graphic Days, was held from 17 to 19 September 2021 at Recontemporary, in the historic centre of Turin. The digital archive of the exhibition is available on sezionetascabili.it.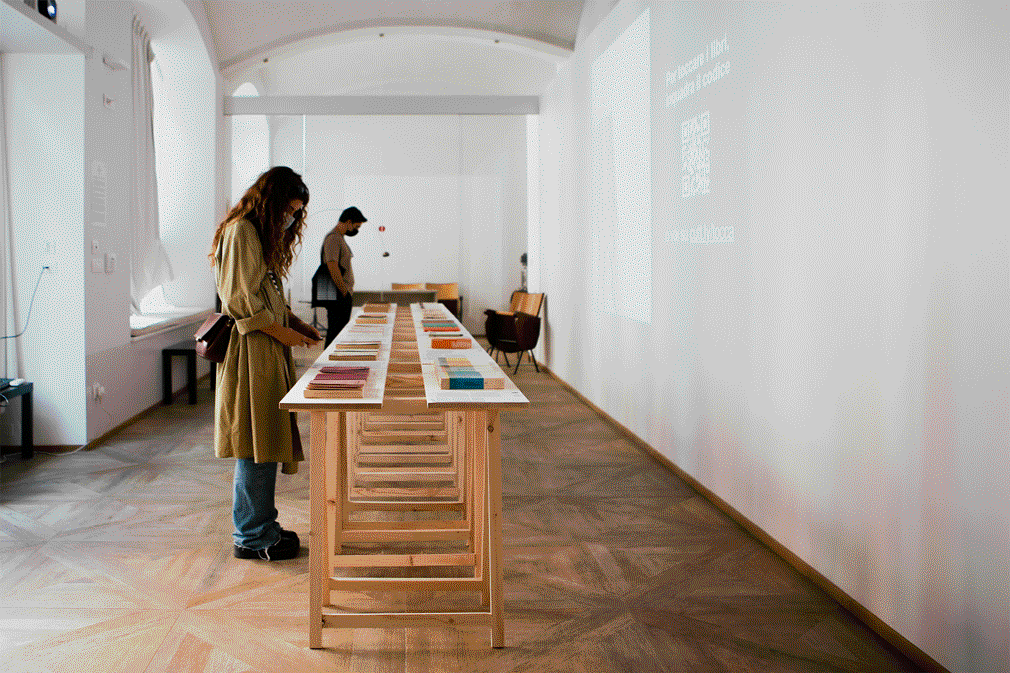 In order to compensate for the impossibility of visitors touching the books due to security reasons, 10 three-dimensional models of books were made, which were then animated on screens during the exhibition, together with 10 videos in which a person leafed through one book from each series. These videos were available as part of an interactive experience, in which the visitor was able to virtually 'touch' the objects by means of a 'remote control' (a web page viewable from one's phone) linked directly to the movement of the projected videos.
The three days of the exhibition were accompanied by the background sound of flipping pages, the friction of fingers on the covers, and the thudding of books being leaned on tables - sounds recorded at the same time as the videos, which, thanks to the possibility of having up to three people connected to the projector at the same time, overlapped to create further complexity.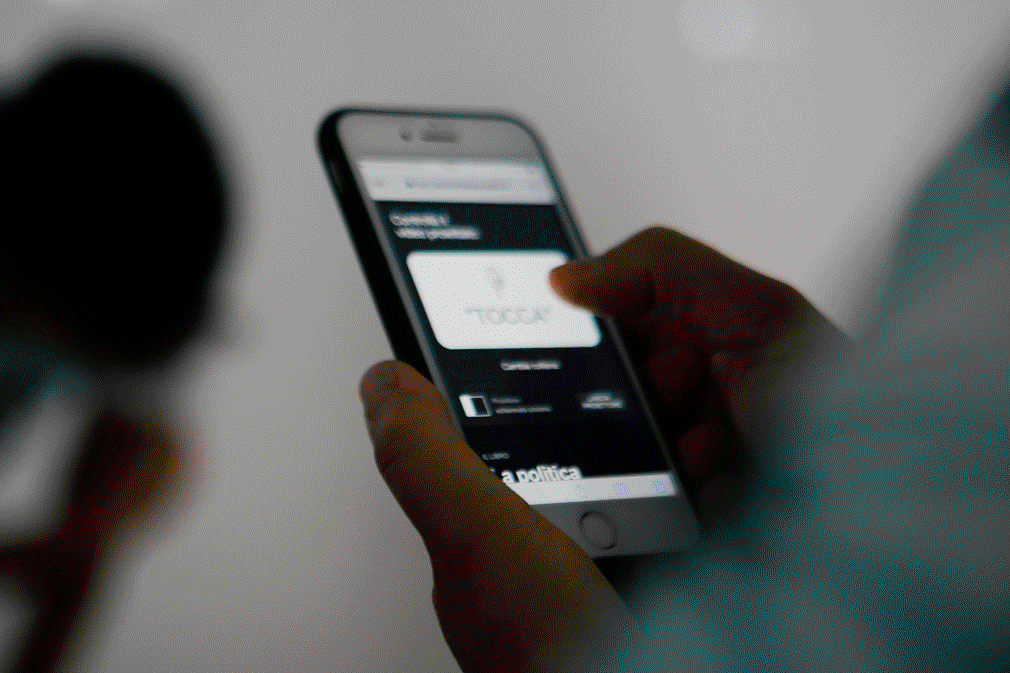 Contributors: Margherita Buzzi, Luca Giraudo, Sara Miola
Interactive experience: Bomberos + Norma
3D models and renders: Gabriele Martinacci
Video: Luca Giraudo
Hands: Alberto Arlandi, Margherita Buzzi, Luca Giraudo, Luca Morano, Martina Naretto
Many thanks to: Cinzia Bongino, Libre, Giovanni Naldi, Sciarada