What books should graphic design students use? Which tutorials should they follow? Which online course is best to choose? None. Excluding some technical notions that can be learned through experience, an eye for proportions and a taste for aesthetic solutions can only be acquired by owning well-designed books. Holding the book object in one's hand is essential to understand its nature, size and feel: 'analogue' characteristics that a photo or scan cannot convey.
Finding the right books, however, is not always an easy task: several platforms to check, Ebay distinguishes catalogues according to country, too many listings without pictures that make it impossible to immediately understand if it is the correct edition, the designer is rarely mentioned in the description and the seller who knows the value of the designer's signature usually raises the price more than necessary...
Books.design, on the other hand, is a catalogue of used book listings, manually edited and daily updated with all new offers sorted by price. New books, rare or not, designed by designers such as Massimo Vignelli, Otl Aicher or Josef Müller-Brockmann, are added periodically.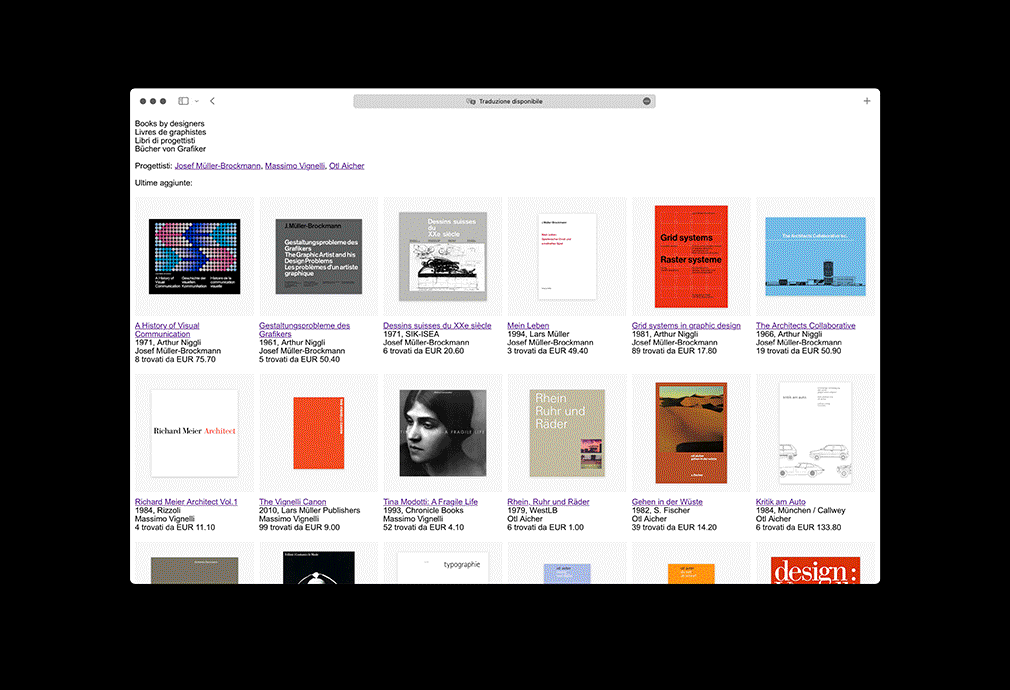 It is a functional tool, and as such needs no frills. Arial, black on white, blue links, everything at 16px do not disturb the interface and allow the site to be extremely responsive and easy to understand. As with all sites designed by Norma, a dark mode is also available depending on system preference.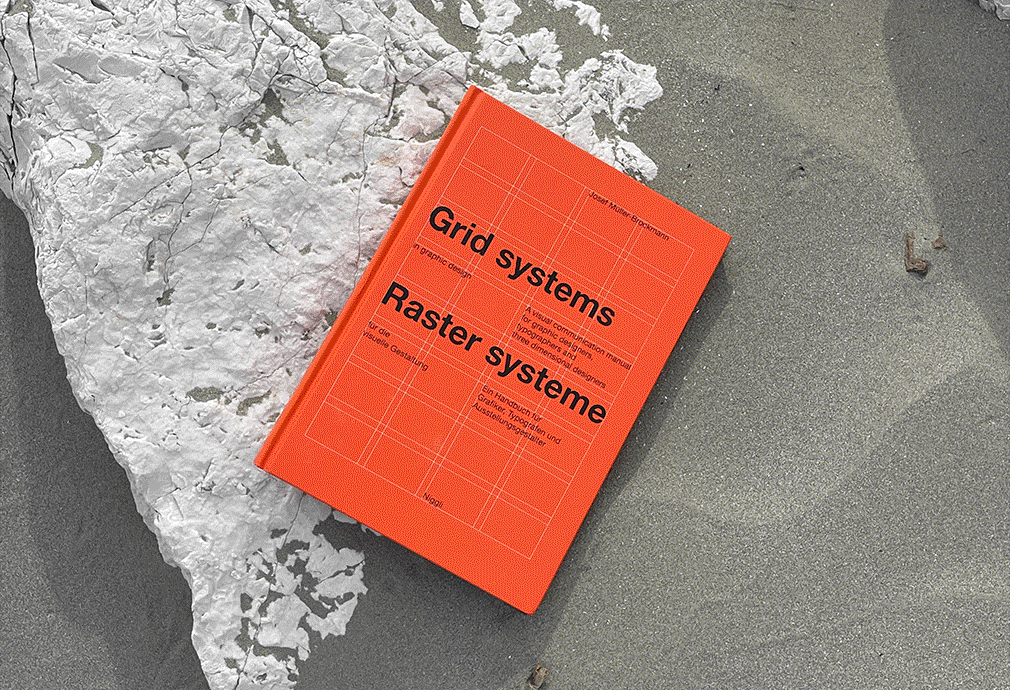 Beach photos: Giacomo dal Prà, Giorgia Florenzano