Discos, Dancings and Oblivion
Ever since the first experiments in radical architecture for the entertainment industry in the 1960s, Italy has been an international protagonist of 'disco', in terms of furniture, technology and music. The SIB in Rimini, the most important specialised show for the entertainment industry, attracted exhibitors, entrepreneurs and onlookers from all over the world. Although the most important companies in the sector (for lighting, think of Clay Paky, Coemar or Space Cannon) are still in business, the same cannot be said of dozens of Italian discos, many of which have allowed three or four generations of young people to dance and have fun.
Disco&Dancing was perhaps the most important magazine in the sector, an official FIPE - SILB (Sindacato Italiano Locali da Ballo) publication. Initially a periodical, from 1989 until the early 2000s it became monthly, published by Mielle (publisher also of some books on the subject). When Norma came into possession of some twenty issues, there was no trace on the Internet not only of the magazine and the publishing house Mielle, but also of most of the people, brands and venues mentioned in it.
Thus, article by article, all this forgotten material is now progressively available on discodancing.it.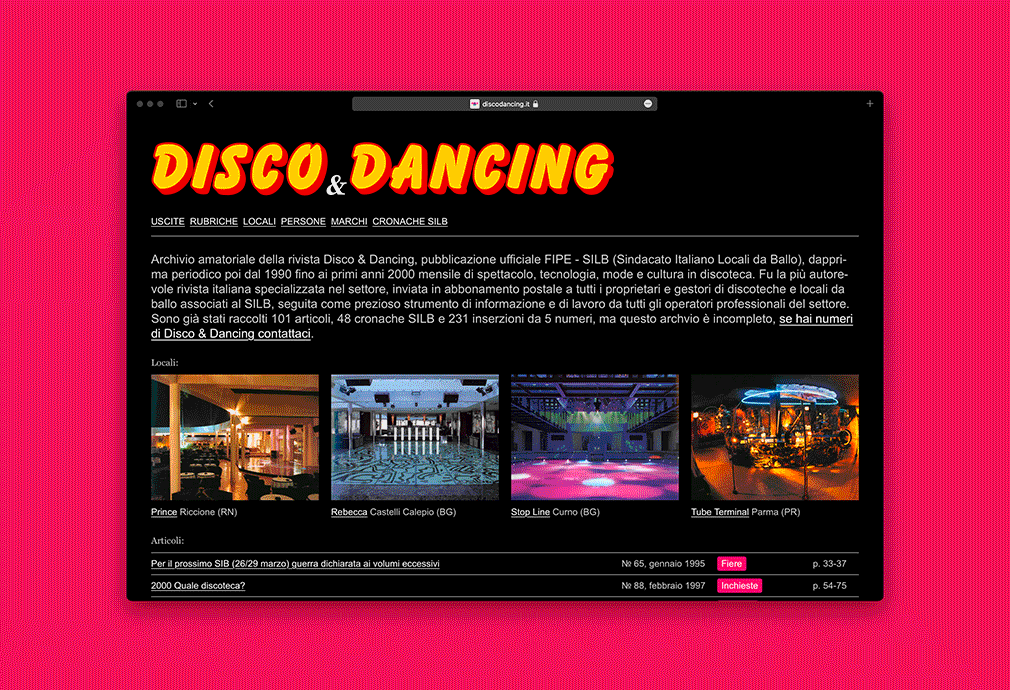 Uploading scans online wouldn't have done justice to the magazine: pdfs, or images of articles, are not easily indexable. Instead, the archive is built to satisfy the curiosity of the nostalgics, who search Google for old images of the nightclubs they frequented. For this reason, in addition to copying and formatting all the articles as they appear on the original, there are numerous detailed pages about the people, companies and clubs of the time.
Consistent with the aesthetics that Norma has been experimenting with for some time now in digital self-publishing initiatives, the entire site consists of simple html pages, which, while citing the form of the original, use only system fonts (Arial and Georgia) and no superfluous javascript.
Since the archive will probably remain incomplete throughout its time online, the images of the premises are supplemented with photos and information from other books published in the same period, equally unknown to most.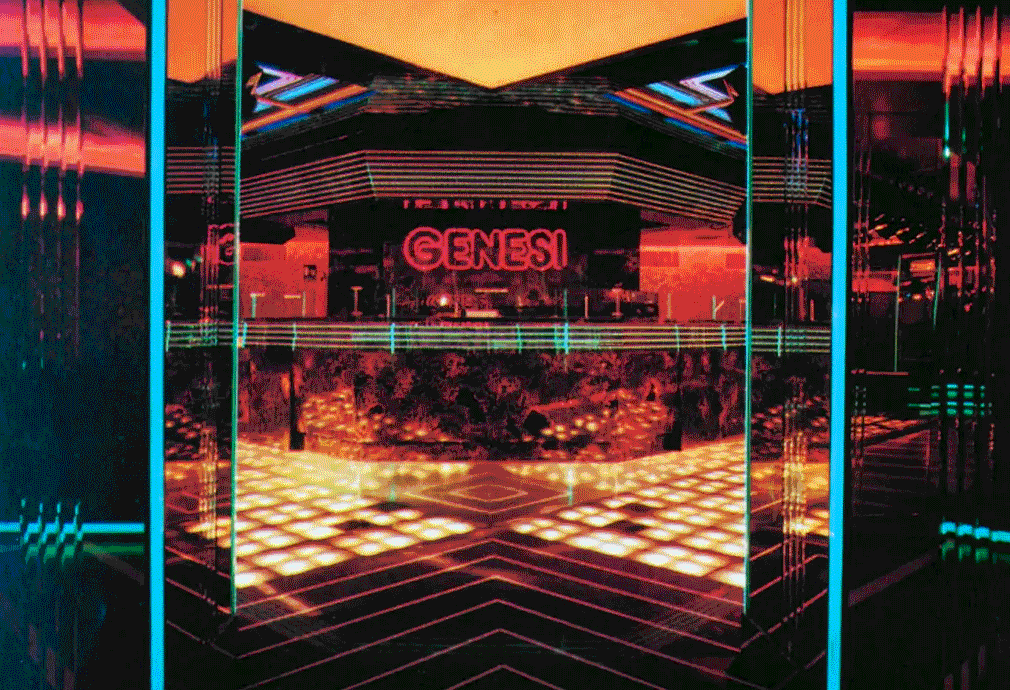 With the intention of reconnecting the people and protagonists of the time with texts and images that speak of them, an excerpt from the magazines is periodically posted on Instagram and Facebook, attempting in particular to trace those small groups often called 'those who went to ...' whose members very often have not kept any photos of the discos as they were in their heyday.
Rising costs, taxes and bureaucratic control over so many of these entertainment venues have decreed their gradual disappearance since the early 2000s. Today they are in a state of disrepair, a destination for urbex enthusiasts, converted or definitely demolished and replaced by supermarkets. However, it is worth transcribing their stories on the Internet, regardless of the copyright of these materials.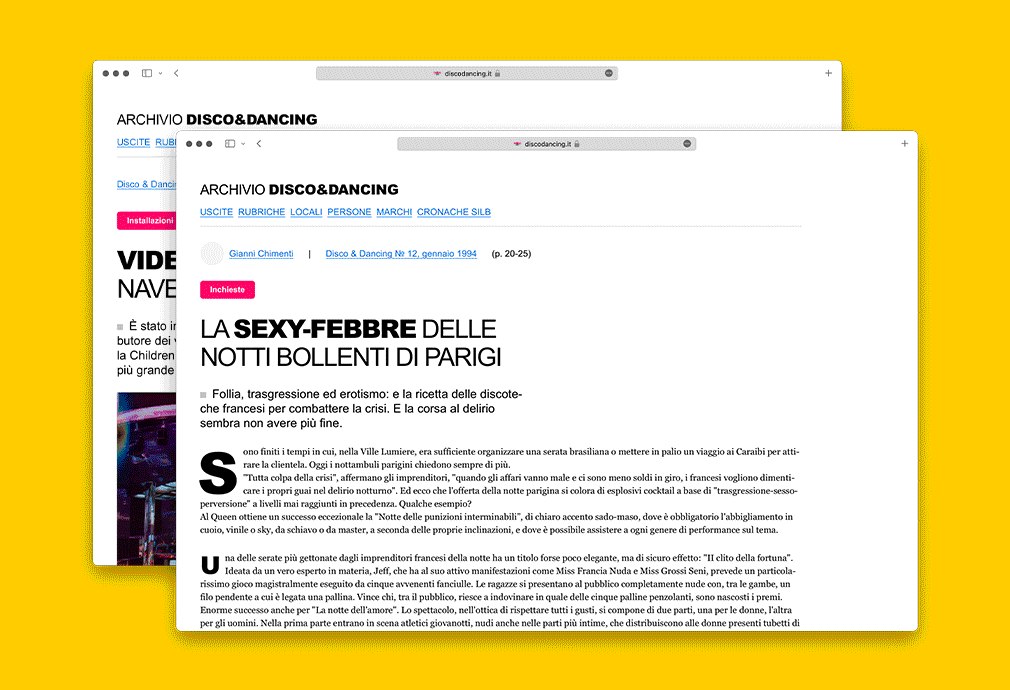 Giacomo Mondino (website, data entry), Giorgia Florenzano (data entry), Alessia Leonetti (social) worked on this project together with Norma.