The "Obiettivo Lettura" project by Alleanza Cooperative Italiane, in collaboration with CEPELL - Center for the Promotion of Books and Reading and ANCI, was created with the aim of promoting reading and combating educational poverty. Norma participated in the internal competition for the creation of the graphic identity with an entirely typographic proposal.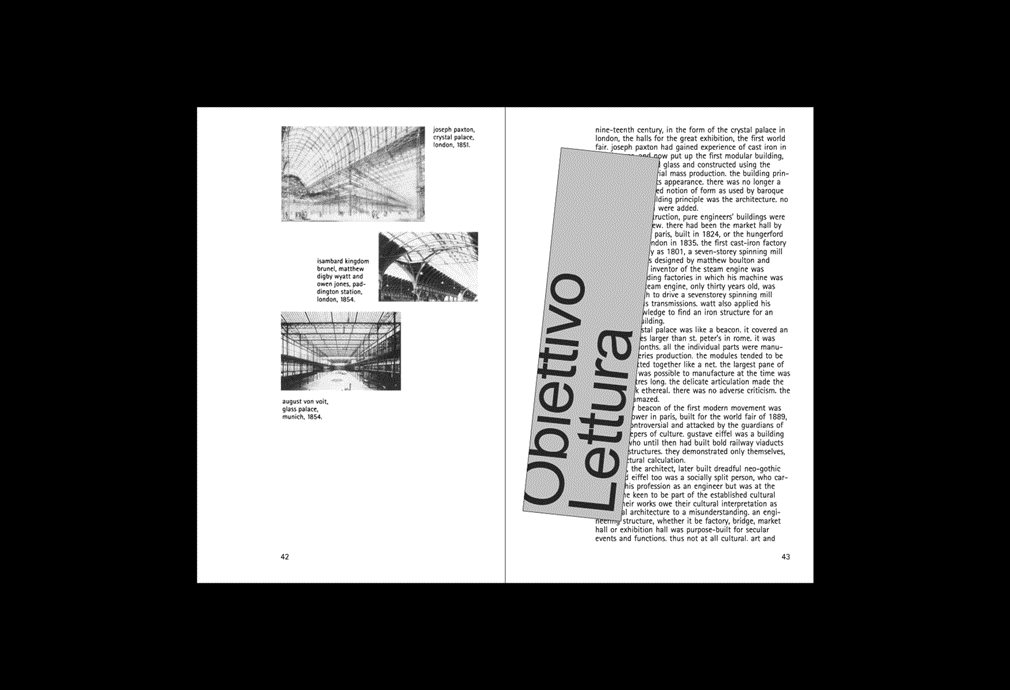 Sheet on sheet
It is not the logo that makes the communication recognizable, but the entire communication complex. The identity, the way it presents itself, is perceived long before reaching the reading of the logo. For this reason, a strong and coherent idea was needed as a whole, borrowed from the context in which the initiative operates: print media.
By overlapping virtual sheets, with their shadow, the impression of information is created on different levels. Modular, flexible and continuously adaptable logic, it allows application to various formats and means of communication.
Black on white
The color of the text in books is black. Black on white, as the saying goes. The page every reader is used to, a column of black text on white paper. Therefore the whole identity is built on the alternation of black and white. However, paper has another feature, materiality, the ability to absorb light by creating a shadow. Thus the shadow, a warm gray just like a generic sheet of paper, becomes the third chromatic element of identity.